Richard Hayden Black
Virginia State Senator - 2012 to 2020
Richard H. Black is an American politician. A Republican, he served as a member of the Virginia State Senate, representing the 13th District, from 2012 to 2020. His spearheaded many initiatives during his tenure. Among other things, his efforts led to the criminalization of Female Genital Mutilation in Virginia. Senator Black was previously a member of the Virginia House of Delegates from 1998 to 2006. A career military officer, he served as a pilot in the US Marines during the Vietnam War, earning the Purple Heart medal. After the Vietnam War, he served as a flight instructor, earned a law degree, and returned to military service as a prosecutor with the U.S. Army Judge Advocate General's Corps.
Angela Peabody
President and Founder, Global Women P.E.A.C.E Foundation
Angela Peabody is founder and President of Global Women P.E.A.C.E Foundation, an organization dedicated to empowering women and girls through education to help end gender based violence, most especially female genital mutilation (FGM). She has worked as a humanitarian for most of her adult life, supporting the Susan G. Komen Foundation, the Tigerlily Foundation and several other non-profit organizations. The Liberian Journalist and Novelist is an accomplished and award-winning writer, and the first Liberian woman to write and publish a full-length novel. Her career has taken her to the corners of the earth, as she speaks out against female genital mutilation and other gender-based violent acts.
Tambra Raye Stevenson
Author and Founder, WANDA
Tambra Raye Stevenson is the founder of WANDA: Women Advancing Nutrition Dietetics and Agriculture, an initiative to empower women and girls to lead and create healthy communities in Africa and the Diaspora. Based on the numbers she believes we need more women and girls as key drivers in our food system by valuing their voices and supporting a pipeline and platform of new leaders from farm to fork. Now she is inspiring a new generation of youth as the author of the "Where's WANDA?" children's book series. Tambra's many accolades include Oklahoma State University's 2016 Diversity Hall of Fame/Rising Star Honoree, 2016 Fest Africa Community Service Honoree and US Department of Health and Human Services' Secretary's Leadership Award.
Dr. Beatrice Wiafe-Addai
President, Breast Care International
Dr. Beatrice Wiafe Addai is an internationally recognized and multiple- award winning breast cancer specialist, working primarily in Ghana and West Africa. Her medical career has spanned three decades, the majority of which she has devoted exclusively to breast cancer awareness and prevention. Dr. Wiafe is Founder of the Peace and Love Hospitals in Accra and Kumasi, a resource centre for the diagnosis, treatment, counseling, rehabilitation and research of breast cancer, cervical cancer, hepatitis infections, hypertension, diabetes and renal dialysis among others. She founded Breast Care International in Ghana, a patient-driven NGO committed to awareness creation, education, screening, counseling, and advocacy on breast cancer. Dr. Wiafe Addai is the chairperson of the Ghana NCD Alliance.
Dr Jacob Udo-Udo Jacob
Professor, Dickinson College
Dr. Jacob Udo-Udo Jacob is a Visiting International Scholar in the International Studies program at Dickinson College. He also oversees the Dickinson College Bridge Program. His teaching and research interest is located at the intersection between communications, peace building, development, and change in contemporary society with particular reference to Nigeria and the broader Lake Chad region, Somalia and the Democratic Republic of Congo. Among other things, Professor Jacob led the interactive radio instruction component of a USAID-funded Technology Enhanced Learning for All (TELA) project that provided education for over 20,000 children and orphans displaced by the Boko Haram insurgency in northeast Nigeria.
Kaori Fuji
Flutist, Educator, Philanthropist
Kaori Fuji is Founder of Music Beyond, a nonprofit organization that trains and empowers musicians in developing countries. Born in Tokyo and currently residing in New York, Kaori Fujii has emerged as one of the leading imaginative and creative flutists ever to come out of the classical music world. She has released a total of 8 albums, including "Garota de Ipanema", which was pre-nominated for the Grammy Awards and the Latin Grammy Awards under 8 categories. Kaori has performed with such renowned artists as Ennio Morricone and graced the stage of leading concert halls, including Carnegie Hall in the USA and Tokyo Opera City Concert Hall.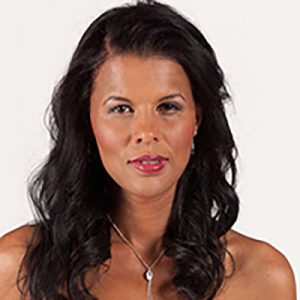 Jesmane BoggenPoel
Business Executive and Author, My Blood Divides and Unites
Jesmane Boggenpoel is author of the book "My Blood Divides an Unites." She is an experienced business executive and a former Head of Business Engagement for Africa at the World Economic Forum in Switzerland. She has served on the boards of various South African and international organizations. She is a Chartered Accountant (South Africa) and holds a Master's degree from Harvard University's JFK School of Government. Jesmane was honoured as a Young Global Leader of the World Economic Forum and is a Harvard Mason fellow.
Dr. Kofi O. Boahene
Reconstructive Surgeon and Founder, Foundation for Special Surgery
Dr. Kofi Owusu Boahene is Founder of the Foundation for Special Surgery, nonprofit humanitarian organization dedicated to providing highly complex surgical care in communities around the world where the need is great, but the expertise is lacking. The Ghanaian-born American physician is professor of facial plastic and reconstructive surgery at the Johns Hopkins University School of Medicine and a facial plastic surgeon in Otolaryngology–Head and Neck Surgery at the Johns Hopkins Hospital in Baltimore, Maryland.
Rahama Wright
Founder and CEO, Shea Yeleen
Rahama Wright, a former Peace Corps volunteer in Mali, founded Shea Yeleen in 2005 and serves as the organization's President and CEO. Shea Yeleen is a social enterprise that includes a 501(c)(3) nonprofit and a commercial entity that sells "high-quality, unrefined shea butter products." The mission of the organization is "to promote sustainable economic development in rural sub-Saharan Africa, empower and train women-owned shea butter cooperatives, and educate consumers in the U.S. about natural beauty care products and fair trade.
Lual Mayen
CEO, JUNUB Games & Former Refugee
Lual Mayen is a South Sudanese developer and founder of Junub games. Born in South Sudan and raised in the Refugee camp, Northern Uganda. During war in South Sudan, his parents had to flee the country to Northern Uganda to find a place of refuge. Passionate about creating games to help promote peace, he is a Visiting Scholar In-Residence at American University. Lual Mayen was recognized at the Game Awards as the Global Gaming Citizen by Facebook Gaming and The Game Awards for using games to bring about positive impact.