The 4th annual Tropics Business Summit is scheduled on 14-17 October 2020 as a virtual experience.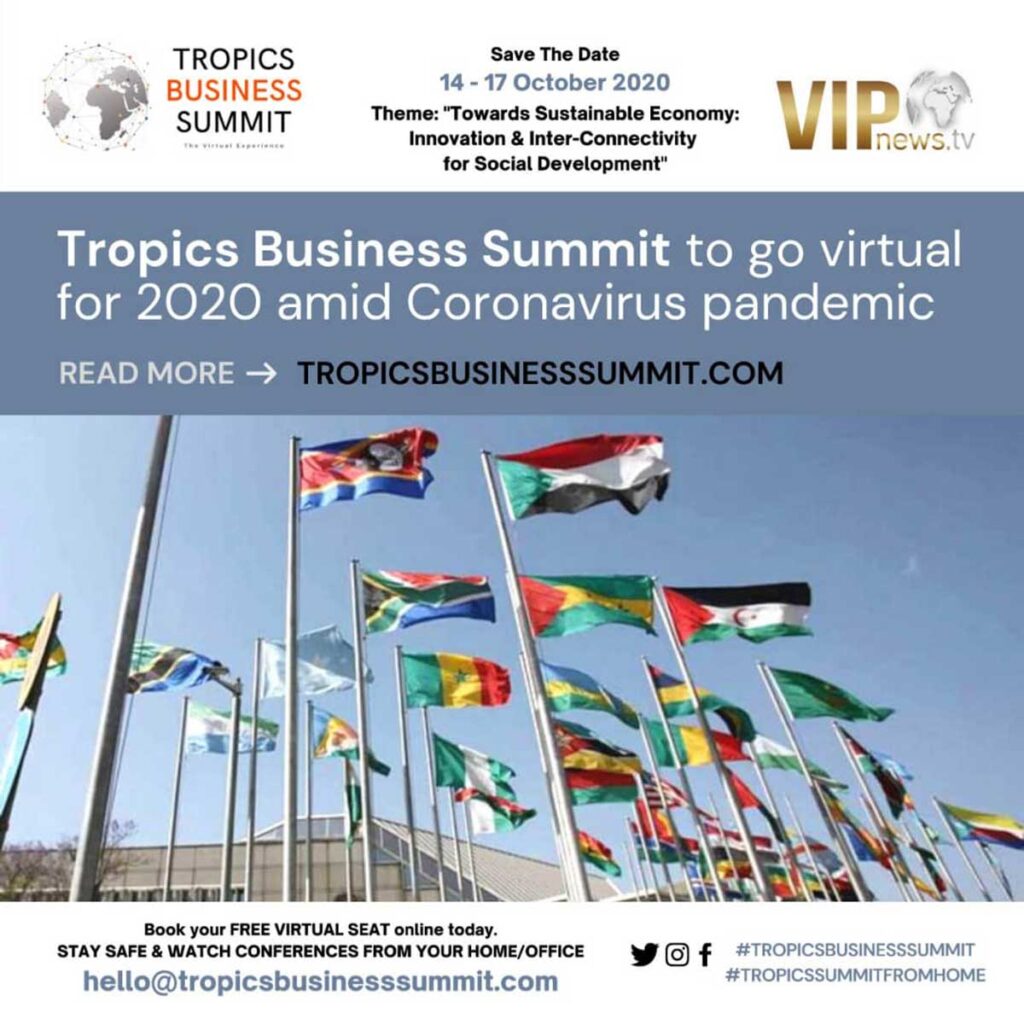 In the wake of Covid-19 pandemic and the forced cancellation of mass gatherings the ​TROPICS BUSINESS SUMMIT (TBS) will be presented in a new and virtual format this year, with the first-ever multilingual ​TROPICS BUSINESS SUMMIT – Virtual Experience 2020 ​due on October 14 to 17​. Given the current circumstances and the importance placed on the health and safety of our community, this year's business summit will be exclusively held on the web.
The 4th edition of the TROPICS BUSINESS SUMMIT will be held this year from ​October 14 to 17, 2020 under the theme: "​ Towards a Sustainable Economy: Innovation and Inter-Connectivity for Social Development." The summit is one of the most important multilingual business meetings dedicated to investment opportunities in Africa. Nearly 350 participants gathered to attend the last three consecutive editions that took place in South Africa, with no less than 32 African, European, American, and Asian nations represented.
Since 2017, the ​TROPICS BUSINESS SUMMIT ​aims to create a framework for exchanges between Investors and Start-ups from all business sectors in order to consolidate synergies, facilitate access to funding opportunities, and to high-potential Startups in Africa, for others.
Register online : https://tropicsbusinesssummit.com
---